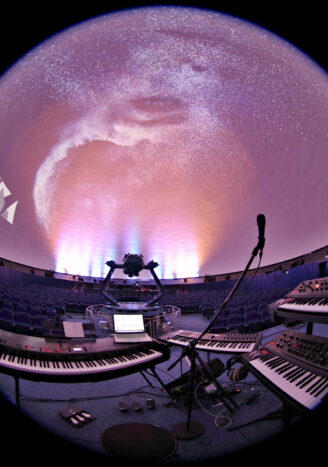 Januar 5, 2024
Hamburg, Germany
Time: 20:00
Venue: Planetarium Hamburg
State: Hamburg
Country: GER
About the event
An acoustic-visual trip: Here the Berlin multimedia artist not only enchants you with her great voice, piano playing and hypnotizing beats – you can expect a live performance with impressive 360-degree visuals in a wondrous location, WOW!
If We Disappear – the Berlin sound designer Emika presents her current album "Falling In Love With Sadness" in her show conceived for the planetarium. The 360 ​​degree visuals are composed for this show. The Emika sound consists of her unmistakable voice and a mixture of piano playing and hypnotic beats. An audio and visual trip into a world where we wonder where love goes in times of chaos and how to return to a familiar place.
After the great response that Emikas' show found under the starry dome in the Zeiss Planetarium, the Berlin multimedia artist is returning this year for more shows under the dome. The audience can expect a real live performance with impressive visuals – a concert experience of a special quality. Because Emika plays and sings her tracks live – a real concert!
Visuals by Laszló Bordos.
Duration: 60 minutes without break